Ashwell Road, OAKHAM - 01572 722647 (Equine)
Blackthorn injury in hunters / sport horses
Thorn penetration by blackthorn is a common injury in horses hunting over country with fields separated by hedges containing blackthorn (Prunus spinosa) bushes. This type of injury is treated at Oakham Veterinary Hospital on a regular basis throughout the hunting season due to our proximity to the Leicestershire packs. As a result, we have developed a huge amount of experience and a high level of expertise in the treatment of these injuries. Read more...
---
End of season

Dinner dance

Saturday 7th March

QH End of Season Dinner Dance and Tumblers Awards 7.30~1am at the Market Tavern, Scalford Road, Melton Mowbray LE13 1JY. Come and celebrate a fantastic season with a night of dining & dancing to Fingers n Fumbs and disco. And see who will be awarded the hotly contested Tumblers Tumbler! Black tie. Tables of 10/12 or tickets can be purchased as required £55; pay by clicking 'Dinner/dance' here. Please state any dietary requirements on booking. Applications close 28th Feb. Supporting Air Ambulance. Contact Rachel 07973 603246 or Emma 07530 325789

---
OPENING TIME in 1912...
There are lots of photos of the traditional opening meet at Kirby Gate, but if you want to see a unique short film of what the meet was like in 1912 when Captain Frank Forester was MFH and George Leaf was huntsman, click here.
+ + +
No-one wore 'safe' hats then, but if you ride now, you should. Try on and order a QH&reg Hunter hat at the Kennels (by prior appointment). A range of sizes is available: just bring your credit or debit card (and your head..). For more details see below.


NEW SEASON — NEW HAT?
BUY NOW!
In 2016 the Quorn launched its own safe hat. How safe? it meets safety standard
VG1 01.040 2014-12
and is kite- and CE-marked accordingly. It is worth noting that from 2017 onwards, hats that meet EN1384 / BSEN1384 but not any 'safer' standard cannot be used for events organised by British Dressage, BHS, British Eventing, British Showjumping and Showing.
The QH
®
Hunter riding hat was developed for us by makers Charles Owen with critical input from our former huntsman Peter Collins. The QH has to ensure the safety of its staff but also wants to retain the high standard of dress expected from the world's best-known Hunt. The Quorn's hat meets the latest safety standards and is modelled as far as possible on the traditional cap used by most huntsmen and many subscribers.
A hat that fits correctly is essential for safety as well as comfort. To enable you to try before you buy, the QH keeps a stock of hats at the Kennels and will advise on fitting.
You can buy online from this website
here
or our
smartphone app
or in person at the Kennels. If you need further details, please contact
QH Riding Hat
on our
Contact page
So if you need a new hat (or even if you don't; treat yourself!), buy a safe one - the QH
&reg
Hunter hat.
---
---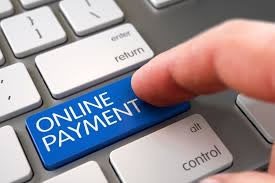 PAY ONLINE HERE
You can pay online from this website or smartphone app* for most things provided by the QH. You can pay by credit or debit card or PayPal
PAY QH CAP (day's hunting)
Click here to pay. You will be offered:
a box for you to agree to the QH's Disclaimer
a button for you to say if you are paying for a regular-rate cap or an MHC reduced-rate cap; if you click 'MHC', you will be asked for your CA membership number and the name of the hunt to which you subscribe
a box to specify the day and date you have booked to hunt and your mobile number (for a cancellation)
a box to collect the booking reference number: when you book a reduced-rate cap via MHC you will be given one
a box for the amount you need to pay
PAY QH MISC
Click here to pay. You will be offered:
a list of coming events for which you can pay online (a few events may have their own payment arrangements). For equestrian events a box appears for you to agree to the QH's Disclaimer
a Short Description box for you to provide any additional information
a box for the amount you need to pay
PAY QH SUBS
Payment of QH subscriptions must be made by bank transfer, standing order or cheque
* Android phones/tablets only
As well as making payment with the QH's popular smartphone 'app' you can also email the QH and MHC (and other) Secretaries – all from within the app. This is complementary to the online payment pages of this website - you can use either, whichever is more convenient - and they offer the same facilities.
See above or the Events / Newsfeeds page for more details.
---
Welcome...
... to the Quorn Hunt's website for stop-press news, a summary of forthcoming events, details of how to contact us, a small adverts section, a unique satellite map of our country that is zoomable to hedgerow level and shows our boundary and many of our coverts (some with descriptions and photos; there is also a covert finder: click on a listed location and the map will find it for you), a brief history, current subscription rates, a Who's Who of hunt masters and officials and the supporters association, and reports and photos from our many activities.
The Quorn Hunt was founded in 1696 and takes its name from the Leicestershire village of Quorn* where the hounds were kenneled from 1753 until 1904. The Quorn Hunt is one of the best known hunts in England and extends a warm welcome to many visitors from both the UK and internationally. The Quorn hunts within the restrictions of the Hunting Act 2004.
* it was originally spelt
Quorndon
, but its name was truncated in 1889 to avoid confusion with the Derbyshire village of
Quarndon
which is near Kedleston Hall